The extraction units are connected to an extraction system or to a pipe system and extract released media such as smoke, fumes and dust directly at the point of origin. Due to the flow-optimized design and low resistance in the extraction arm, they are also suitable for continuous shift operation.
Fast adjustment possibilities

Special captures for each process

Maximum extraction power

No deposits

No pressure loss

Low cleaning effort

Easy installation
Dust, smoke, vapor, oil mist, emulsion, aerosols
Welding, grinding, polishing, sawing, cutting, separating, turning, milling, flexing, lasering
Single-user solution
Multi-user solution
Hall ventilation
Maximum efficiency and easy handling ensure a safe and ergonomic workplace. Our technical know-how enables us to design flow-optimized extraction systems that are available in numerous options. Low resistance and smooth inner surfaces ensure consistently high extraction power and minimal cleaning effort.
Extraction arms in ATEX design are completely electrically conductive and suitable for the selective extraction of explosive dusts and gases (according to ATEX Directive 2014/34/EU). All extraction arms are delivered fully assembled and tested.
Smooth-running suction arm with PVC hose
and plastic hood with handle
Solid extraction arm with aluminum tube
with energy saving throttle valve
Solid extraction arm with aluminum tube
in ATEX design
Individual configuration
The joints with light guidance offer maximum flexibility and a large radius of action. The arm can be guided into the correct working position with just one hand and is held there permanently. The adjustable hoods reduce tracking. Since every process and the material to be processed has different requirements, we offer all common diameters, various lengths (2–9 meters), hoods, hose and tube in different designs.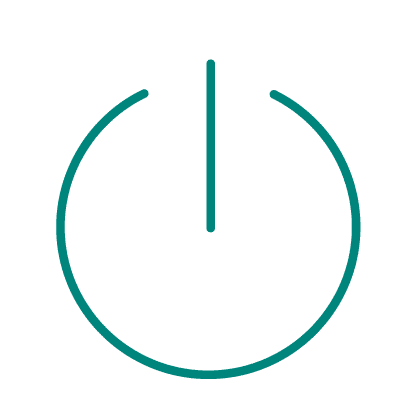 START BUTTON
Position on extraction hood
VARIOUS ACQUISITIONS
Funnel hood, flat hood, Coanda hood and much more
Occupational safety and health
These released emissions and fine dusts can penetrate into the lungs (alveolar) and are usually harmful to health or even carcinogenic. Furthermore, dust/fume particles or oil mist are deposited on floors, machines and other surfaces in the hall. Extraction arms and extraction hoods must therefore be optimally designed from a technical point of view and have the appropriate suction power to guarantee the health and safety of employees.
What should I pay attention to?
Capture is the first component in extraction technology and one of the most important elements. If smoke and dust are not efficiently extracted at the outset, they will disperse throughout the room and into the air we breathe. Emissions can be captured by exhaust arms, exhaust hoods, exhaust tables or complete hall ventilation systems . The choice of the right capture, size and extraction power are crucial here. Let us advise you personally to find your optimal extraction solution!
Advantages of selective extraction
Compliance with

occupational health and safety

(TRGS 560)

Collection directly at the point of origin
No dirt deposits in the hall
Longevity of machines and tools
Low cleaning costs
Purity of end products
Fire and explosion protection
at ABSAUGWERK
Flammable and explosive media such as gas, steam, mist or dust can cause serious fires and violent explosions. Our extraction arms are therefore equipped with special fire and explosion protection components and offer safe operation:
Flow-optimized design
No deposits
External joints
ATEX execution (electrically conductive)
Fast installation
For our extraction arms, we offer versatile connections such as fans, central or mobile extraction systems, filter units, pipe systems or hall ventilation systems. However, the arms can also be easily attached to existing systems and are thus quickly ready for use We offer the following mounting options:
Ceiling mount
Floor mounting
Wall mounting
Extraction slot channel (various versions)
Connection to extraction or pipe systems