Mixing impossible? 🥷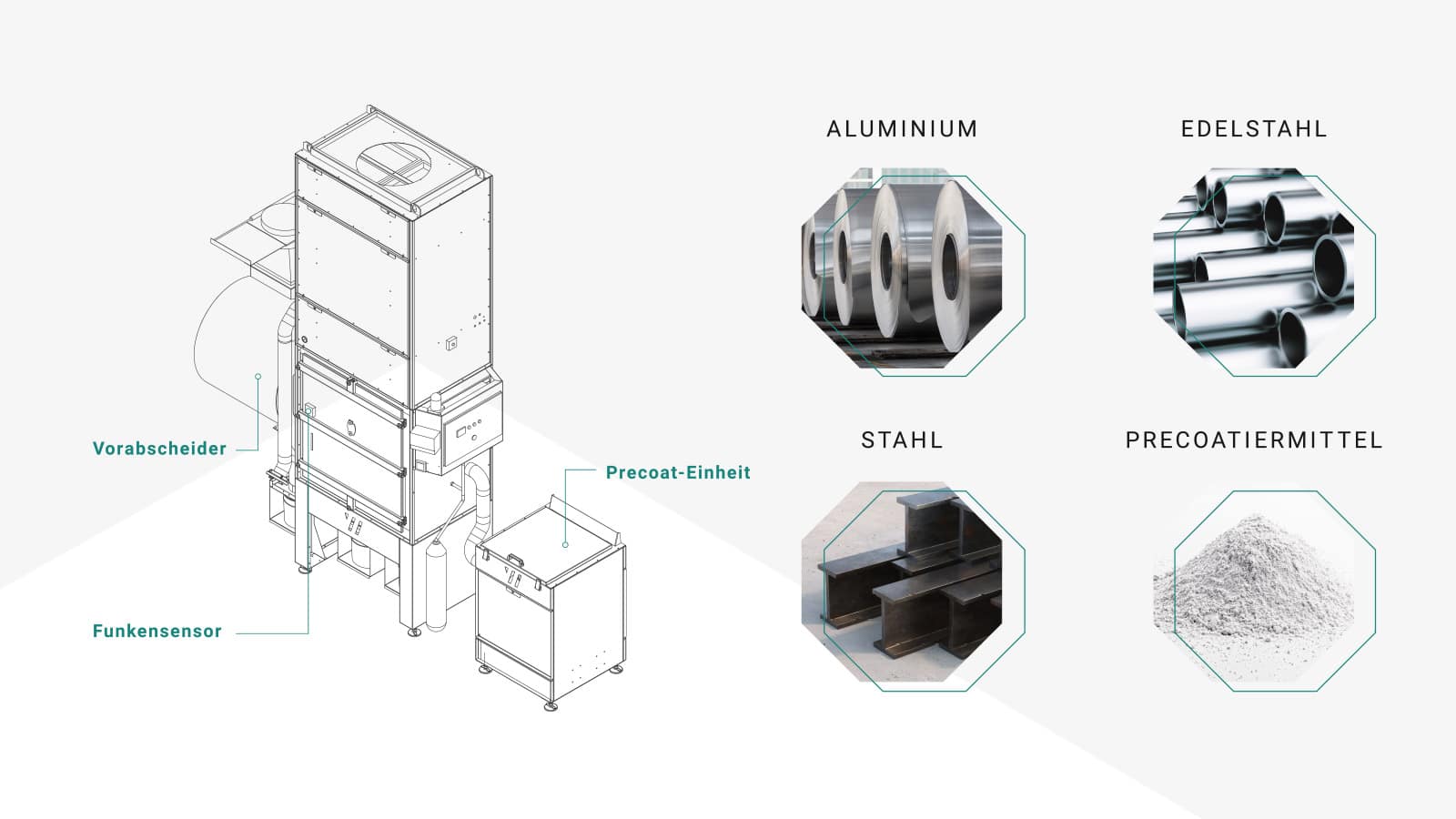 The processing of steel, stainless steel and aluminum in one machine can pose a risk to employees and the entire production.
When grinding, turning or deburring these metals, combustible dust and very fine particles are produced. If these media meet, e.g. in a deburring machine, a self-igniting dust mixture is created by thermal reaction, which can set the processing center and other machines on fire.
In order to be able to process these materials in just one machine, we have developed a special dry dust extractor in ATEX design, which nevertheless safely extracts and filters the dusts.
You can find out which technical principles and components we have used here 👉HERE
Mixing possible! 🥷
With our customized extraction solutions for industry.