Clean deburring in Slovakia 🇸🇰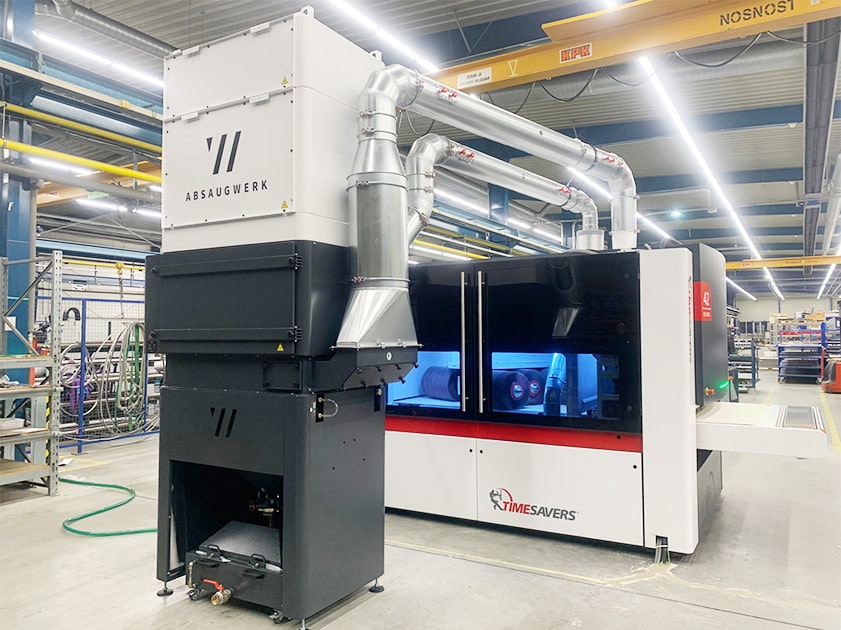 When processing metal, dust and chips are released, which have to be extracted and filtered to protect employees. For the mixed processing of stainless steel, steel and aluminum, special safety measures must be taken, as stainless steel dust is highly carcinogenic and aluminum dust is combustible/explosive.
TECHNOLOGY 🏋️‍♀️
7.5 kW / max. Air volume 10,000 m³/h
Energy-saving recirculation mode
ATEX design for explosive dusts
HEPA H14 filter for carcinogenic fine dust
PERFORMANCE 🏄‍♀️
Advice, measurement, planning, production, assembly, pipe system, commissioning
The wet separator extracts the dust directly from the Timesavers deburring machine, filters it and the clean air is fed back into the hall in recirculation mode.
And if you are now wondering how 50% more performance works with 30% less energy costs…
👉 To the performance champion